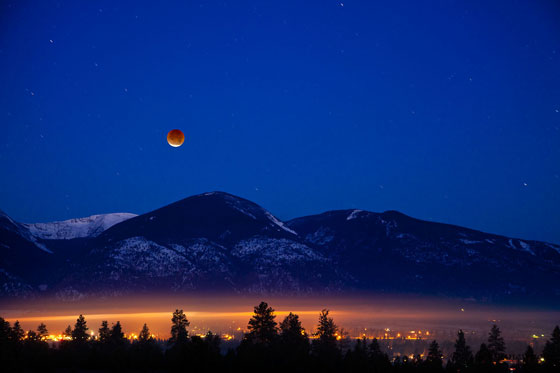 If you've been online lately, you've probably heard about the "Super Blue Blood Moon Eclipse" coming up on January 31, 2018. What's this all about?
Well, there are three lunar events happening during the pre-dawn hours that day:
The 2nd full Moon of the month will occur. When there are two full Moons in a month, the 2nd one is called a "Blue Moon." The first full Moon of January occurred on New Year's Day.
This full Moon is a so-called "supermoon" because it will appear a bit larger and a bit brighter than a normal full Moon. This is because this Blue Moon occurs when the Moon is close to "perigee" — the Moon's closest approach to Earth.
A lunar eclipse will occur early that morning, making the Moon appear to be reddish (like blood) in color.
Put all three together, and you get the "Super Blue Blood Moon Eclipse."
What's more, this is the first Super Blue Blood Moon Eclipse visible from the western hemisphere in 150 years.
Here's a NASA video about the Super Blue Blood Moon:
Continue reading "What's this Super-Blue-Blood-Moon-Eclipse thingy?"