Name A Star Live is the only star naming service that launches your star name into space: We make you part of real space missions! Imagine naming a star for a family member, a friend or an employee and letting them know their star name will actually fly in the Final Frontier! Is that cool or what?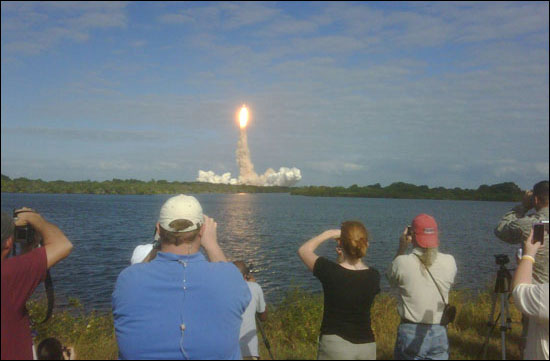 Missions currently scheduled for this year
We have two missions currently scheduled for liftoff in 2016:
1.) The Starseeker Flight — a flight from Spaceport America, New Mexico in November; and
2.) The Heritage Flight — a flight into Earth orbit from Cape Canaveral, Florida — the cradle of the American space program — in the fourth quarter of the year.
You can attend the launch in person or watch it online. After each mission we provide you a letter-size, Digital Launch Certificate that you can download and print.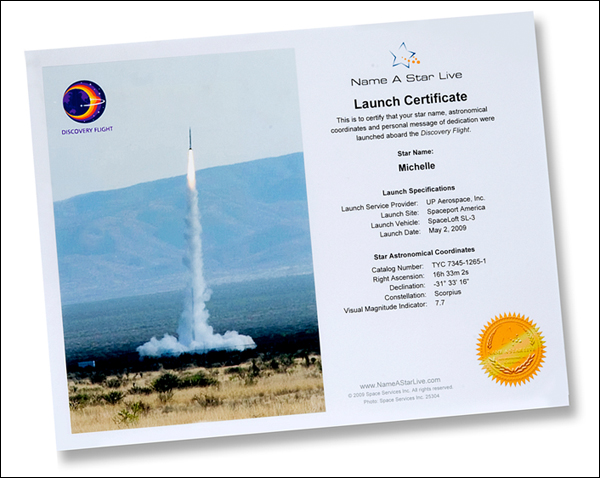 The flight from Spaceport America will follow a trajectory like the early NASA spaceflights in the 1960s: Your star name will fly into space and return to Earth.
You'll be able to track the Earth orbital flight from Cape Canaveral live, online as the satellite carrying your star name orbits our home planet!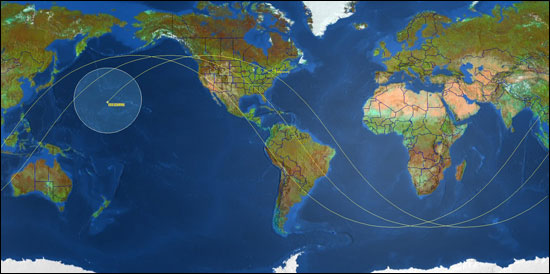 Please note that launch dates can change for a variety of reasons, so please check our online Launch Schedule often to get the latest launch news. Also, please note that while we are often able to provide a live webcast of our launches, sometimes webcasting from remote locations like Spaceport America can prove to be a challenge. In any event, we post launch video as soon as possible after each launch.
Naming a star makes for a wonderful, timeless gift for a birthday, anniversary, graduation, Christmas or other occasion. While star naming is a symbolic gesture, Name A Star Live makes it real by including your star name on board rockets that carry scientific or commercial payloads. Learn how, exactly, we do this…