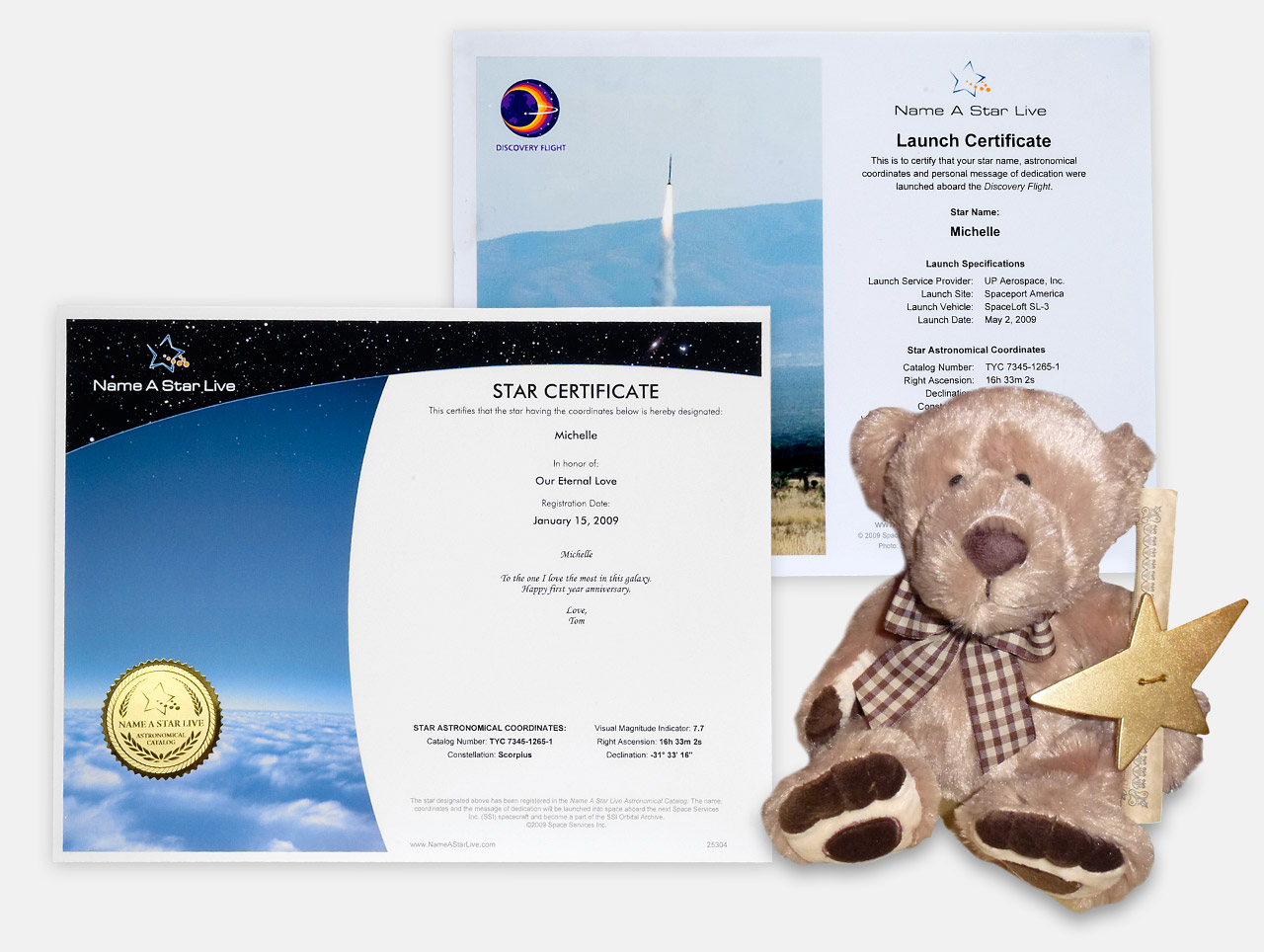 A teddy bear always makes for a lovely Christmas gift. But naming a star really makes that teddy bear special! Let our lovable Star Bear deliver your holiday gift and make a memory that lasts a lifetime.
The Name A Star Live Star Bear Gift Set includes:
A loveable, cuddly 6″ bear holding a generic parchment certificate, and adorned with a gold ribbon and star.
A 5×7″ Printed Star Certificate displaying the name of your star, your star's astronomical coordinates, and a personal message you can write for your gift recipient.
A letter-size Digital Star Certificate that you can download, print and give right away while your Star Bear and Printed Star Certificate are on the way in the mail.
You get to name the star immediately after you make your purchase. You can choose the constellation — the area of the night sky (such as Aries or Taurus) — in which the star is located. You can even e-mail the Star Certificate to your gift recipient now, or on a particular date in the future. The Star Bear Gift Set starts at $39.95.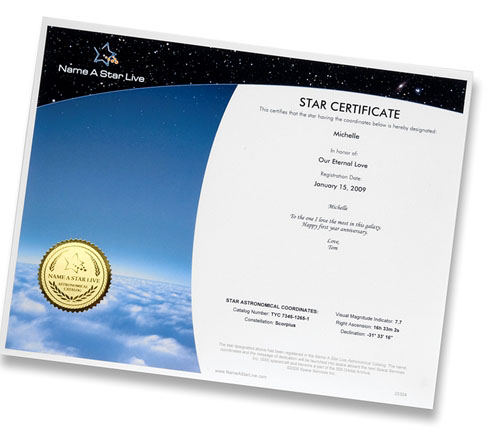 Name A Star Live is the only star naming service that launches your star name into space! After each launch we provide you a  letter-size, Digital Launch Certificate certifying that your star name was made part of a real space mission. You can download and print this document as well. You and your gift recipient can even watch the launch live, online.
Name a star for that special someone now!