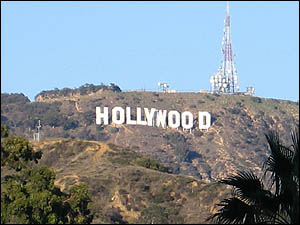 For the first time ever Name A Star Live (Houston, Texas), the company that makes it real by launching your star name into space, has partnered with the eco-fashion brand Teeki in an effort to help promote awareness of a more sustainable future and lifestyle for humanity. They will be launching the material from which 8 pairs of special edition yoga pants will be made for the new Teeki line "the Age of Aquarius." The launch known as The Centennial Flight is currently scheduled for liftoff on June 21, 2013 out of Spaceport America, New Mexico.
This "Earth Rise Service" mission will fly Teeki's payload, attached to UP Aerospace's SpaceLoft™ XL SL-7 launch vehicle. After flying in the zero gravity environment of space, the launch vehicle carrying the payload will safely return to Earth via parachute. Once recovered it will be retrieved and given back to Teeki, who will then take it for manufacturing.
Teeki has joined up in supporting the exploration of outer space "because ultimately it is about a journey of discovery, sustainability, and making our Planet (our only precious habitat) a better and healthier place to live," said Teeki owner/designer, Lindsay Hemric.
The replicas of these special edition yoga pants will be making its debut at the Historic Vibiana Cathedral in downtown Los Angeles on Thursday April 25th at 8PM during the UPLIFT Yoga Bash, held by the non-profit organization Keep Friendship Alive to benefit middle school children. This exciting new clothing line will be worn by aerial dancers and yoga instructors. In addition, Name A Star Live will be launching personal messages and 'aspirations' into space with Teeki's material. These messages will be generated, free of charge, from those in attendance and also available afterwards for public participation online.
About NAME A STAR LIVE!
Naming a star is a century's old tradition from times gone by when humanity felt a greater connection to the universe, gazing at the starry nights above. Ancient civilizations assigned proper names to stars and constellations, names that were meaningful to them and marked events, seasons, time of the year, honored Gods or leaders. It was a time when stars had a strong presence in our lives, provided guidance, aspirations and wonder. Name A Star Live reinstates this tradition, brings stars back in our lives and provides a meaningful way to express feelings of appreciation, participate in a space mission or learn more about astronomy and the benefits of space exploration.
Name A Star Live captures this tradition with a modern spin by allowing all of us to symbolically name stars, have the astronomical coordinates and messages of dedication into space aboard a launch vehicle carrying scientific experiments and satellites. The company also launches people's personal effects into space.  By allowing for full audience participation on a real rocket, Name A Star Live helps advance the exploration of outer space, not just for a few, but for all.
About Teeki    
An eco-friendly fashion forward clothing manufacturer, located in Los Angeles, California. Teeki only uses recycled and sustainable materials to produce functional clothing and strive to create a sense of environmental awareness.
For more information, visit Name A Star Live at http://www.nameastarlive.com/. The Launch Schedule webpage at http://www.nameastarlive.com/services_launch.asp and Teeki at https://teekishop.com/
###