The Moon is a very useful 'landmark' in the sky to find planets, prominent stars and other interesting things in the heavens above. You can use the Moon in early November to find the planet Mars.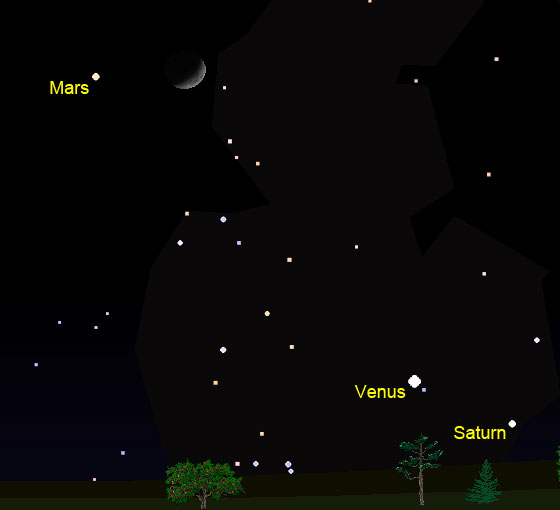 On November 5 look for Mars, which will appear reddish in color, just to the east of the crescent Moon. Both of these celestial objects are in the Name A Star Live constellation Sagittarius this evening. You should also see Venus and Saturn very low on the southwestern horizon.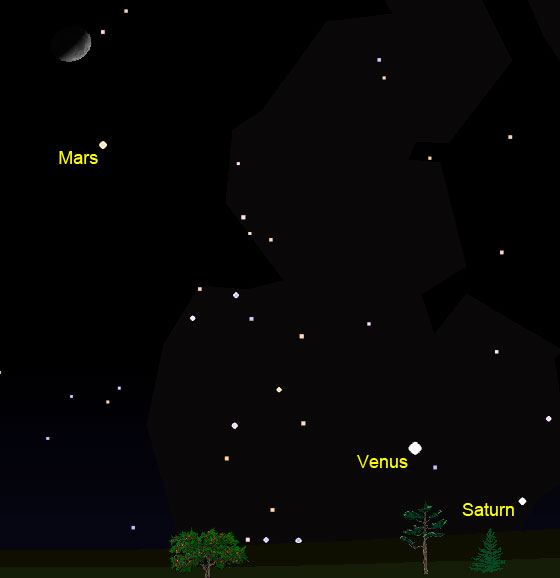 The next night, November 6, the Moon moves into Capricorn to a position above Mars, which remains in Sagittarius.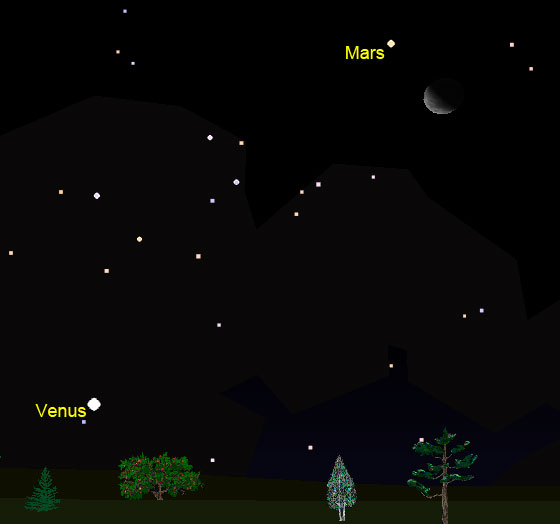 If you're in the southern hemisphere of Earth, look for the Moon and Mars over your western horizon the evening of November 6. The Moon and Mars will both be in the Name A Star Live constellation Sagittarius as viewed from the southern hemisphere.
---
Get our Moon Tweets!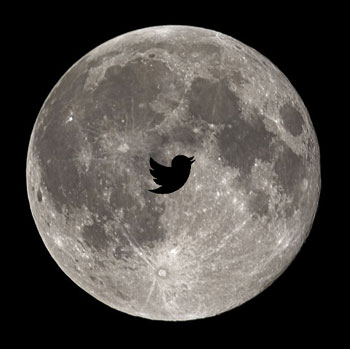 Did you know you can use the Moon to identify where your star's constellation is in the night sky? Follow us on Twitter where we let you know when the Moon appears in a Name A Star constellation (area of the night sky).
Name A Star Live offers some really good tools to learn about the night sky and find your star's constellation. Visit our website to learn about our Virtual Planetarium software, planisphere constellation finder, and First Light Astronomy Kit!