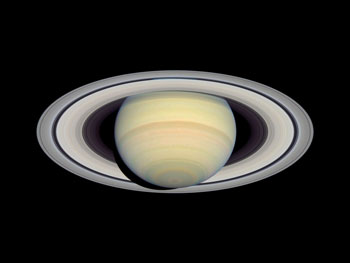 Tonight the beautiful, ringed planet Saturn, the red planet Mars and the red star Antares all form a line in the sky. Saturn's easy to spot in the night sky, so get out your telescope and show your whole family this magnificent jewel of the solar system!
Here's how to find Saturn and Mars tonight: Look for the three points of light you'll see together toward the south-southwest this evening.  Antares — a bright, red star in the constellation Scorpius — will be at the bottom, Mars in the middle, and Saturn at the top.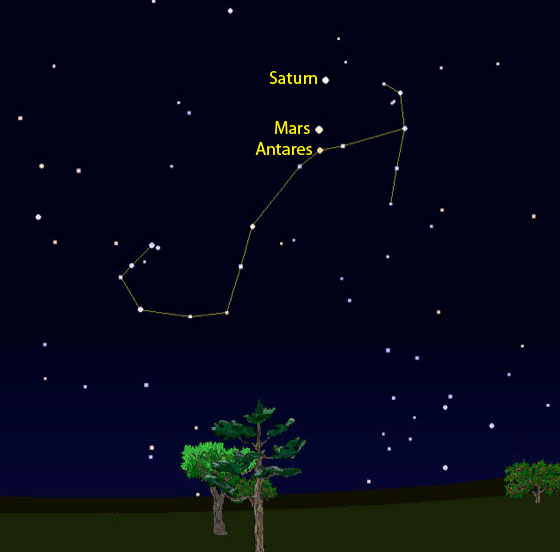 If You're in the Southern Hemisphere
If you're in the southern hemisphere of Earth look for Antares, Mars and Saturn over your north-northwestern horizon the evening of August 25.
---
Did you know you can use the Moon to find constellations in the night sky? Follow us on Twitter where we post information each day about what constellation (area of the night sky) the Moon is in that evening.
Name A Star Live offers some really good tools to learn about the night sky and find your star's constellation. Visit our website to learn about our Virtual Planetarium software, planisphere constellation finder, and First Light Astronomy Kit!