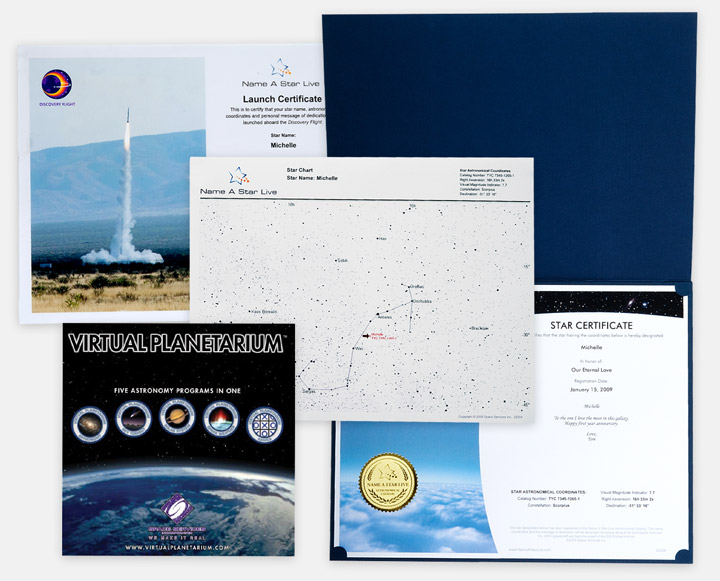 The Name A Star Live Deluxe Gift Set is a popular Christmas gift. Printed and shipped to you or your gift recipient, it includes everything you'll need to make the stars come alive. This gift set includes:
A letter-size Star Certificate in display folder, showing the name of your star, your star's astronomical coordinates, and a personal message you can write for your gift recipient.
A Star Chart showing the location of your star within its constellation (area of the night sky, such as Aries or Taurus). You get to choose the constellation for your star.
Our award-winning Virtual Planetarium astronomy software that brings astronomy to life with seven great programs in one. Explore the Universe with interactive games, breathtaking NASA imagery, and the latest updates from exciting space missions. Plus see a display of which constellations and planets are visible from your home each night. Suitable for all ages.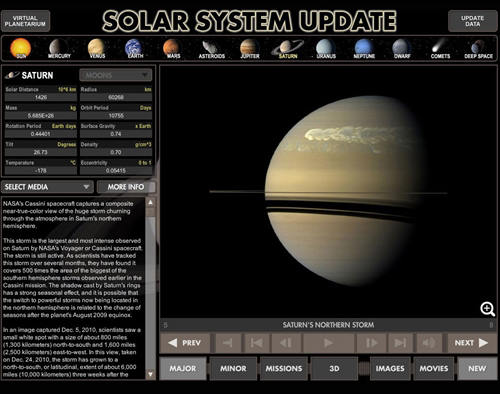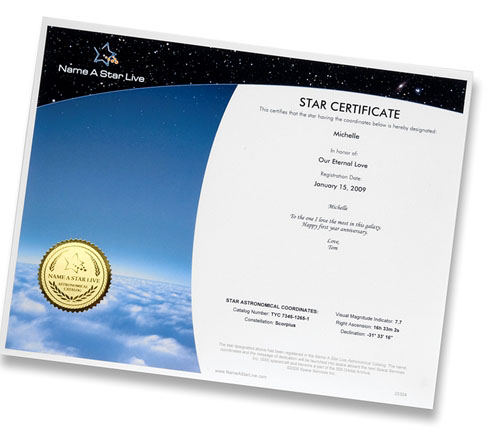 The Deluxe Gift Set starts at $54.95.
Name A Star Live is the only star naming service that launches your star name into space! After each launch we provide you a  letter-size, Digital Launch Certificate certifying that your star name was made part of a real space mission. You can download and print this document as well. You and your gift recipient can even watch the launch live, online.
Name a star for that special someone now!