Here are some beautiful space photos and videos that have been posted on the Internet recently. Enjoy!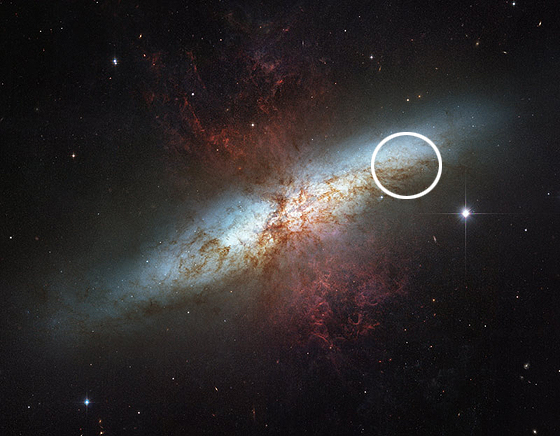 Students at the University of London Observatory discovered a supernova on January 21, 2014.  The exploding star is located in the "Cigar Galaxy" (M82), in the Name A Star Live constellation Ursa Major, where the Big Dipper is.  The Cigar Galaxy is located approximately 12 million light-years from Earth, meaning that the star exploded 12 million years ago and we're only now seeing the light from the supernova.
Click here for a NASA article that shows the Cigar Galaxy both before, and after, the supernova.
This is a beautiful, time lapse video by photographer Randy Halverson showing the night sky over South Dakota, Wyoming and Utah during 2013!
This video — "Sixth Element" by Level 4 — shows the Northern Lights from Norway as viewed in late 2013.