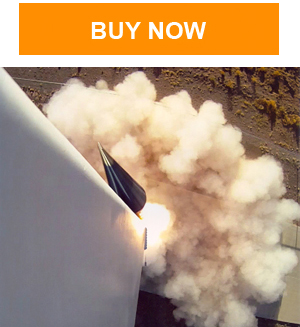 Name A Star Live is the only star naming service that launches your star name into space! First, we provide you a letter-size Star Certificate that displays the name of your star, your star's astronomical coordinates, and a personal message you write for your gift recipient. After we launch your star name, you get a  letter-size, Digital Launch Certificate confirming that your star name was part of a real space mission. You can even watch the launch online. What a wonderful Christmas gift!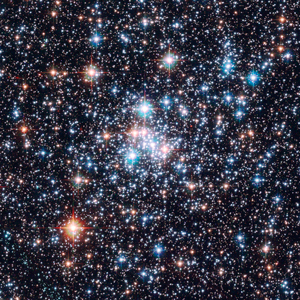 We offer 2 types of gifts:
Our Instant Gifts are provided to you via the Internet: Download, Print and Give right away, 24/7!
Our Keepsake Gifts are printed and shipped to you or to your gift recipient. We offer free Priority Mail shipping to U.S. addresses.
When you take advantage of our Buy One, Get One sale you:
How to Make Your Buy One Get One Purchase:

1. Visit our site and add any Gift Set to your cart.
2. Enter your special offer code at checkout.
3. Complete your purchase.
4. Name both of your stars and gift them to friends & family!
Good through Sunday, December 10, 2017.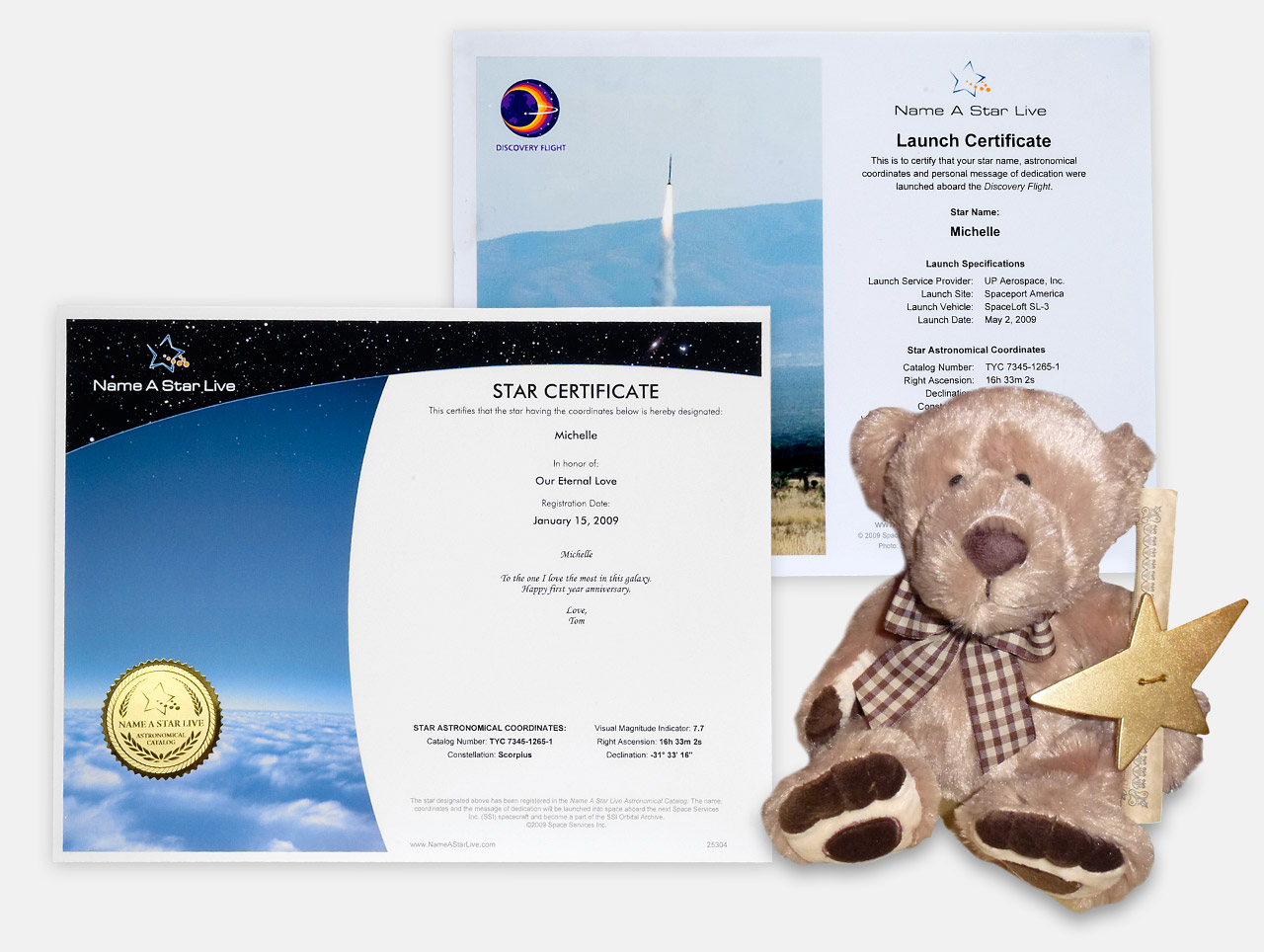 Featured Gift Set
A teddy bear always makes for a lovely Christmas gift. But naming a star really makes that teddy bear special! Let our lovable Star Bear deliver your holiday gift and make a memory that lasts a lifetime. It's a great name-a-star gift for Christmas, Hanukkah, Valentine's Day, Mother's Day, a birthday, graduation or any special occasion.
The Name A Star Live Star Bear Gift Set includes:
A loveable, cuddly 6″ bear holding a generic parchment certificate, and adorned with a gold ribbon and star.
A 5×7″ Printed Star Certificate displaying the name of your star, your star's astronomical coordinates, and a personal message you can write for your gift recipient.
A letter-size Digital Star Certificate that you can download, print and give right away while your Star Bear and Printed Star Certificate are on the way in the mail.