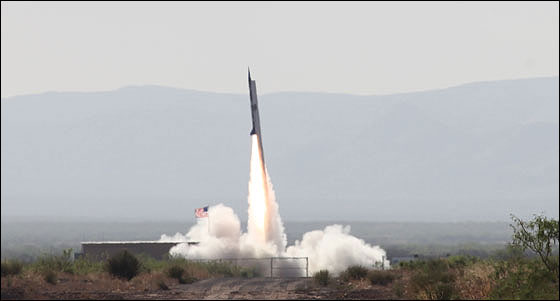 This is the third anniversary of the launch of Name A Star Live's Centennial Flight, which was named in honor of the 100th anniversary of New Mexico's statehood. The launch took place at Spaceport America, New Mexico and carried the star names and messages of our customers into space! Name A Star Live is the only star naming service that makes you part of a real space mission.
Like the clients of our sister company, Celestis memorial spaceflights, Name A Star Live customers had the opportunity to tour the launch pad and mission control, view the liftoff, meet Name A Star Live company personnel, and enjoy the many tourist attractions and the beautiful scenery of New Mexico, which is known appropriately as the "Land of Enchantment."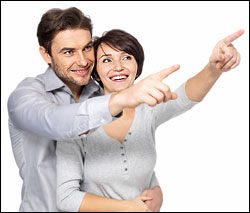 So many people wrote such nice Star Certificate messages for this mission! Below are some of the flown messages from our customers' Star Certificates. Note that we've changed the names in these messages to protect our customers' privacy:
This is to let you know that not only will you always hold a place in my heart, but you will forever have your own place in the sky. I love you.
You are such a light to me, reflecting and pointing to the heart of God. Here's to celebrating the last year, and us! 🙂
This star shall shine as long as our love will last. 🙂
Love begins in a moment, grows over time, and lasts for eternity.
Congratulations on your Bar Mitzvah! – What a joyous occasion that you will remember for the rest of your life.
I name this star after Mary J. Smith on the Date of our wedding; may this star always shine bright in the heavens like the love she shows me shines in my heart forever
Happy Birthday Grandpa! Now your amazing legacy will live on forever as your star shines in the night's sky. I love you so much.
Happy 25th Anniversary! All these years and you bring such love and light into my life…our lives. You fill my heart with gratitude and joy.
Just look at the stars and we'll remember that we are always there for one another. Pure Joy is the only thing that can describe our friendship and sisterhood.
I wanted to give you a gift that would always be there as a shining remembrance of Janet.
The mission flew aboard an UP Aerospace SpaceLoft XL launch vehicle, which has flown each of Name A Star Live's missions out of Spaceport America. The spacecraft followed a trajectory like that flown by the astronauts on NASA's early Gemini missions by flying into space and, after experiencing the zero gravity environment, returning to Earth. The Centennial Flight flew to an altitude of 73.9 miles (118.9 kilometers) and landed at White Sands Missile Range, New Mexico approximately 23 miles (37 kilometers) downrange.
This was the 12th overall spaceflight of our parent company, Space Services, Inc. You can always find the latest information about our upcoming missions by visiting our online Launch Schedule.
Here is a short video of the Centennial Flight launch provided by Celestis: