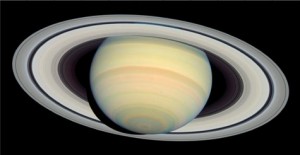 What has Saturn ever done to us?
No, there's not an insurgency planning to take action against the planet Saturn!  Rather, this month Saturn will be at what astronomers call "opposition," which is a great time to observe the beautiful ringed planet. On June 27 (June 28 for those of you in Australia, Japan, China, India and other parts of the eastern hemisphere), Saturn will be at opposition, meaning Saturn will be on the opposite side of the sky from the sun: When the sun sets that evening in the west, Saturn will rise in the east. Really, all of June and into July is a great time to see Saturn. You can use the Moon to find Saturn (and Jupiter) in late June: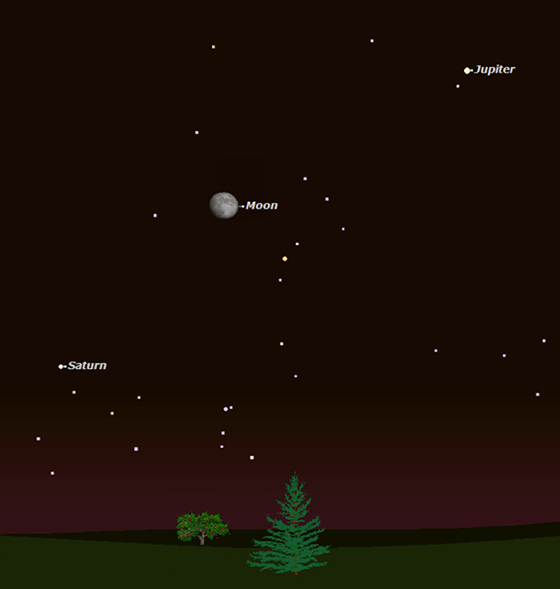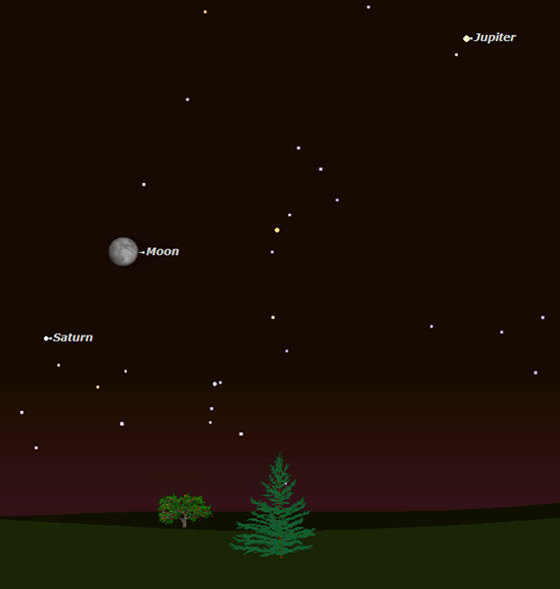 On June 27, look for Saturn immediately adjacent to the Moon.
For the best view, wait until at least two hours after sunset to look at Saturn through a telescope.  (Before then, you'll be looking at Saturn through the thicker layers of Earth's atmosphere near the eastern horizon.) So get out your telescope and take a look at the beautiful ringed planet this summer!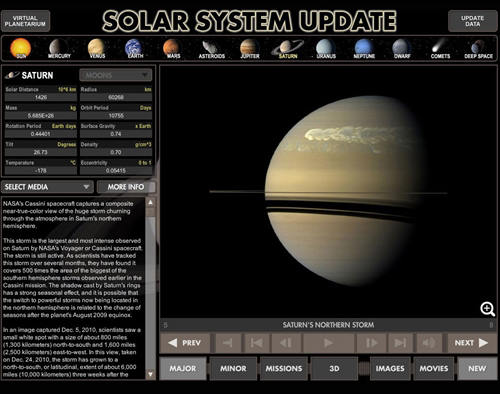 Look for Jupiter too!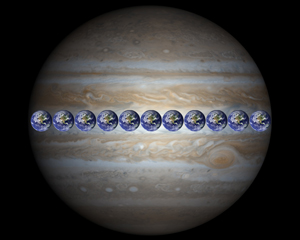 In addition to Saturn, you can see the giant planet Jupiter in the Name A Star Live constellation Libra this month. Viewed through a telescope, you may see up to four of Jupiter's largest moons. And did you know that 11 Earth's could fit across the width of Jupiter?
Jupiter viewed from the northern hemisphere…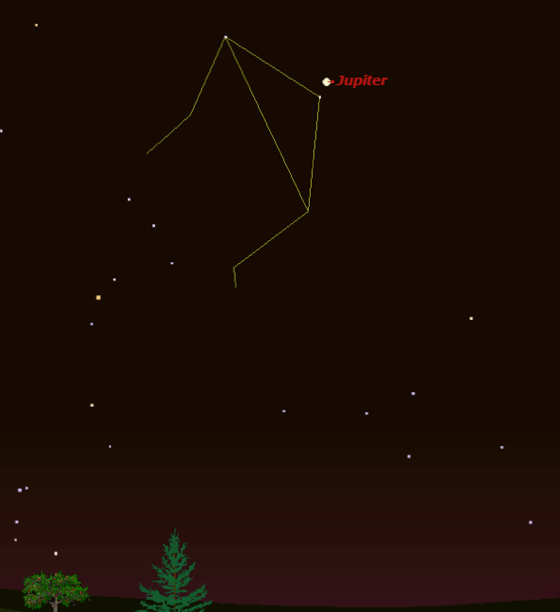 Viewed from the southern hemisphere…
---
Get our Moon Tweets!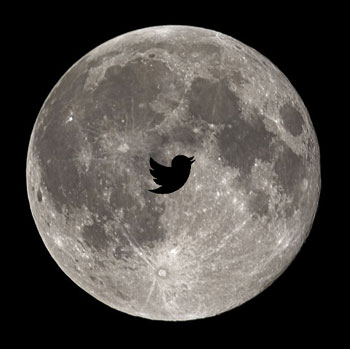 Our Moon Tweets let you know when the Moon is in a Name A Star Live constellation.
Did you know you can use the Moon to identify where your star's constellation is in the night sky? Follow us on Twitter where we let you know when the Moon appears in a Name A Star constellation (area of the night sky).
Name A Star Live offers some really good tools to learn about the night sky and find your star's constellation. Visit our website to learn about our Virtual Planetarium software and planisphere constellation finder!