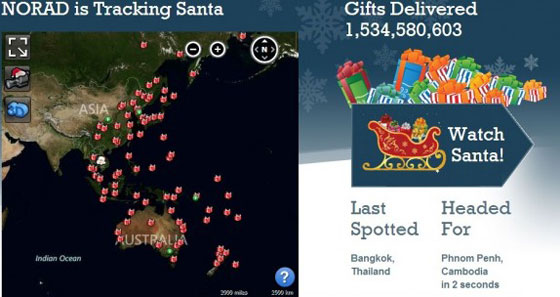 Did you know that NORAD (the North American Aerospace Defense Command) tracks the progress of Santa Claus as he makes his deliveries to the homes of all good little girls and boys on Christmas Eve? NORAD keeps the Abominable Snowman, the mean Mr. Grinch, and Jack Frost from spoiling Santa's big flight, which NORAD designates as "Big Red One." You can track Santa's journey around the world on NORAD's Santa Tracking Website. We invite you to see the following video about the history of NORAD's role in Christmas and how NORAD helps Santa to this very day!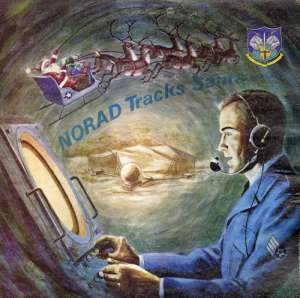 You should also check out Google's online Santa Tracker! In addition to tracking Santa's progress on Christmas Eve, this site features a nice Advent calendar you and your children can access now, complete with the sort of games Google is famous for. For example, you can learn how people in different countries pronounce Santa's name and learn how to dance with elves!
Christmas is a time for celebrating friends and family, and remembering those no longer with us. One gentleman we should all remember at Christmastime was Ewald E. (Sig) Seignemartin, who helped start the NORAD tradition of tracking Santa Claus on Christmas Eve. His favorite job on the DEW Line was that once a year he entered a blip on the radar screen, labeled it "Santa Claus," and had started the NORAD tracking followed by children and adults around the world until Santa visited each home. Read more about Ewald….
Finally, if you find that Santa needs a little help delivering presents to everyone on your list, remember that Name A Star Live is Santa's official star-naming service! 🙂 You can name a star 24/7 — even on Christmas Day — with Name A Star Live's Instant Gift Sets: Just download, print and give!